EKON 25 at Düsseldorf was a great conference (konference?).
At last, a physical gathering of Delphi developers, mostly from Germany, but also from Europe - and even some from USA! No more virtual meetings, which may trigger the well known 'Abstract Error' on modern pascal coders.
There were some happy FPC users too - as I am now.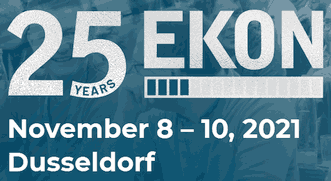 I have published the slides of my conferences, mostly about mORMot 2.
By the way, I wish we would be able to release officially mORMot 2 in December, before Christmas. I think it starts to be stabilized and already known to be used on production. We expect no more breaking change in the next weeks.